Internet Connection Setup.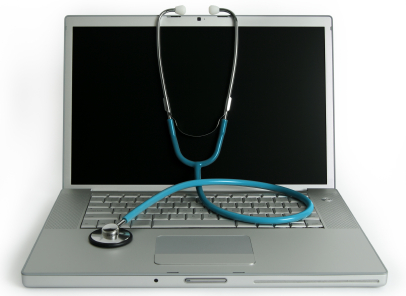 Broken Screen
System/Motherboard repair
Laptop Keyboard Repair
Laptop Memory Upgrade
Liquid Spillage
Broken Screen
Laptop Overheating
Laptop Speakers
Laptop Circuit board Repair


These are some of the issue that can happen to your laptop beside operating system failure, virus, spyware and malware infections. All these problem we can fix at a flat rate [ See our price schedule here] So if you notice any of the listed anomalies, call us at RepairTech. Our services is nationwide. We will also collect your machine at no charge. With us, repair is immediate.
These are supposed to be things of the past, limited to windows 98 and Windows Millennium, since all newer versions of Microsoft Windows are built around the principle of plug and play enabling seamless interaction of various hardware. I.e.; IEEE 1394 OHCI Compliant Host Controllers, USB controllers, AHCI controllers, Audio Controllers. However where you've legacy systems with dedicated drivers that are at logger head with built in Microsoft Windows drivers, things are bound to happen. Regardless of whether you are running Micsoft Windows 7, Windows Vista or Windows XP You may be using a USB based broadband dongle whose driver upon installation assigns an already in use resource like IRQ or I/O address. When and if this happens, you call call us.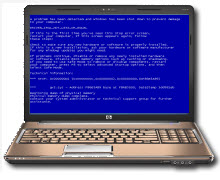 Do you see this message at boot? 'A problem has been detected and windows has been shutdown to prevent damage to your computer……. Beginning dump of physical memory. Physical memory dump complete' If you do, we can help. Since this can be due to a number Of anomalies, i.e. ; bad sectors on hard drives. Bad memory blocks, etc. If you are experiencing any of these issues, you can call us. Where the drive can be salvaged, we will thoroughly remove all bad sectors even for long enough for you to have access to Windows so you can back up your documents and settings. Where necessary, we can offer you replacement drives and or memory at very competitive prices