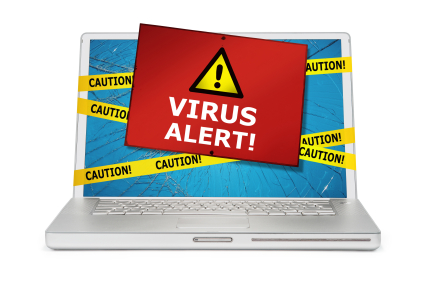 Computer does not boot
Computer keep restarting
Computer screen is blank
Computer freezes intermittently
Computer is running very slow
Computer screen goes blank
Applications are taking a long time to open


Spyware infects 90% of all internet connected computers with an average of 25 instances of per PC. The problem has become so bad that in a few short years spyware has eclipsed computer viruses as the N1 threat to identity theft and information hijacking.Don't be a victim contact us today Viruses, spyware, popup ads, and adware have become an epidemic affecting almost every computer user. The fact is that most computer users are not aware of the dark side of the Internet. Our online world brings issues of identity theft, junk mail and seedy content right into our homes and offices.
But how many computer users are unwitting accomplices to such activities?If your computer, or those of the people in your organization, is bogged down with popup ads and other annoyances and it no longer responds the way it used to, or are being bombarded with dubious error messages or it freezes intermittently, it is highly possible that your internet connection has been compromised and the computers in your network are being used by spammers to send spam, harvest e-mail addresses or being used as a solder in a denial of service (DoS) attack.
If you suspect that your computer is harbouring virus or spyware, or if you just want to prevent it from happening then MD Computer can help.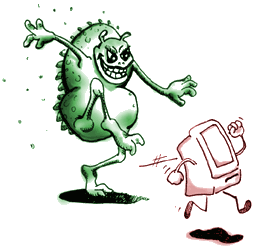 Do not open obvious spam, email with attachments unless you are expecting them and avoid visiting "unsavory" web sites . It is also wise to scan newly downloaded programs and music prior to installing or executing them for the first time. Doing regular hard drive back ups is highly recommended. Having back ups will save time and money should your computer become infected. If all precaution is taken and you still notice that your computer is behaving funny, please call us immediately. The sooner you act the less damage the virus will have a chance to do to your system. We offer free collection and delivery and in most instances we will have your computer up and running within 24 hours.
Malicious software can take over your internet connection and prevent you from using Windows Update and other tools to remove these programs and repair the damage. Our tech's have years of experience in dealing with this ever changing problem.